December 2012 INDCO Top Seller: Caframo Electric Stirrer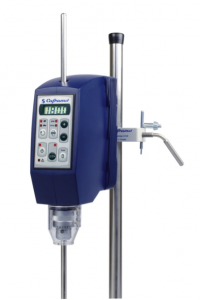 It's a touchdown! The top seller for December was the DC1850 electric stirrer by Caframo. Customers feel like they are at the top of their game with this all-purpose stirrer.
Three different stirrers in this series are offered at 1/5 HP with varying speed ranges for batches sizes to 30 gallons. The two speed transmission electronically shifts between high-torque and high-speed ranges. A nice feature of these units is the soft touch controls, which allow precise speed adjustments. As liquid viscosity changes the set speed remains constant. Motors are brushless direct current and have automatic overload protection. Models DC1850, DC3030 & DC6015 are ideal for continuous use.