Paint, Coatings & Sealants
Modern paints, coatings, and sealants are longer lasting, come in more colors and finishes than ever before, and are increasingly more environmentally friendly. They tend to have higher viscosities and solids content in solvent or water-borne formulations, and can require high shear mixing or be shear-sensitive. Shop INDCO for mixers, dispersers, containers, and accessories for production in batch sizes from pints to thousands of gallons.
Why INDCO?
INDCO's first mixers were paint mixers! Since 1975, the largest names in the coatings industry have turned to INDCO for reliable mixers and expert recommendations. Our mixers are manufactured in the U.S.A. with the best materials and mechanical components available. Need high shear dispersers for pigment addition? Top mounted tank mixers for let down processing? Benchtop mixers or dispersers? We have them all - plus drum mixers, IBC tote mixers, and more with the fastest lead times in the industry. Shop our paint mixing products and accessories or call us to discuss your specific needs. Our customer service agents and engineers are always prepared to assist you.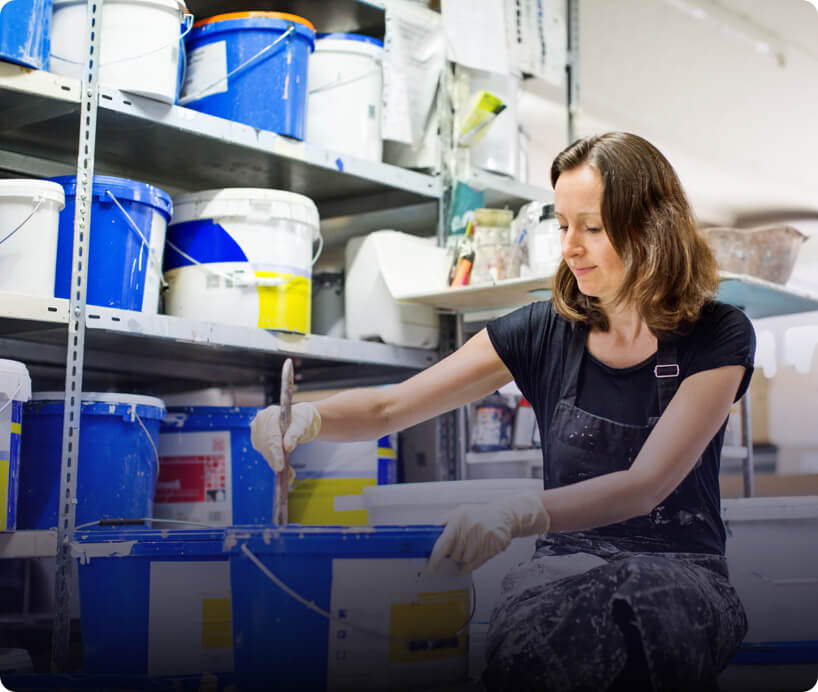 Popular Paint, Coatings & Sealants Categories
Popular Paint, Coatings & Sealants Products
Request a Catalog
Prefer your options on paper? INDCO releases a quarterly catalog with the latest in products and parts. Subscribe below to start receiving INDCO in your mailbox.
Request Printed Catalog