Which Drum Mixer is Right for My Industry?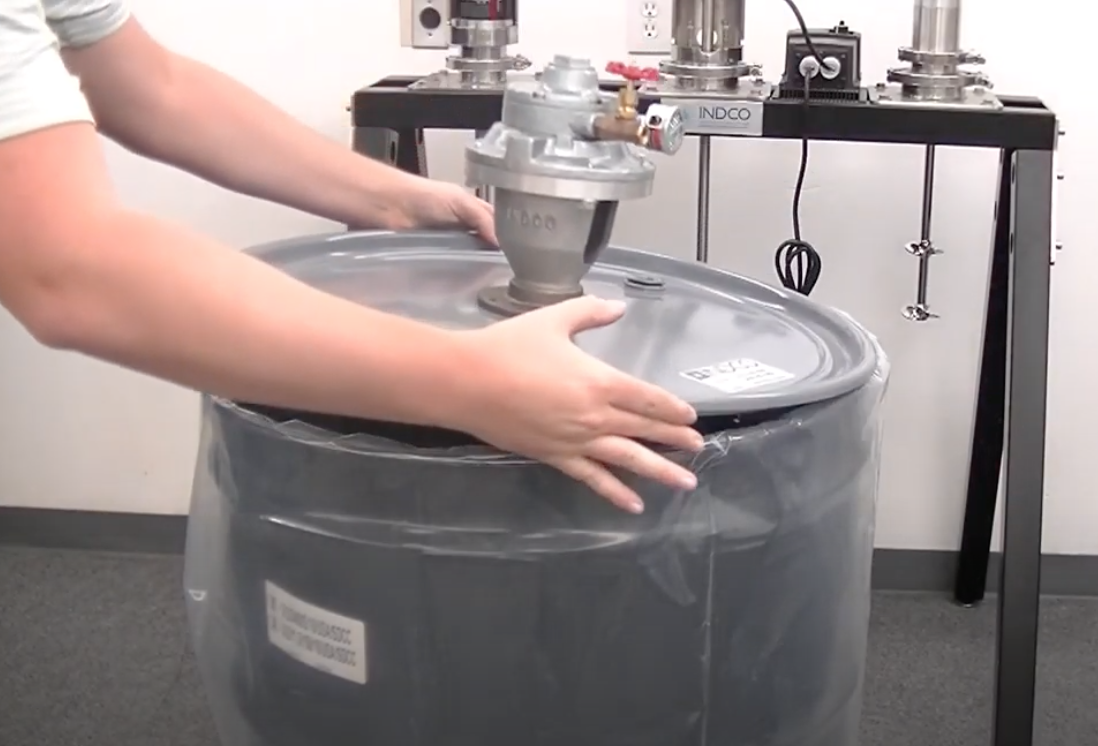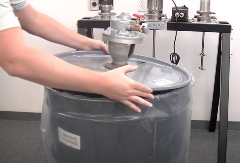 From paints and petroleum, to cosmetics and condiments, a drum mixer (sometimes referred to as a barrel mixer) is an essential piece of equipment for many industries. That's why at INDCO, we pride ourselves on having one of the most diverse lines of industrial mixing products on the market to meet all industry needs. Standard models are always available, but should you have special requirements, our team of engineers is ready to walk you through a step-by-step process to create a custom design that is sure to meet any application.

One of the most common containers used for the production of liquid products is the 55-gallon drum. These versatile containers are made to mix an endless list of specialty products and may be produced from carbon steel, stainless steel or polyethylene. However, there are decisions to make for which type of 55-gallon drum mixer type your application will necessitate. A few considerations:
· What are the material properties will you be mixing?
· What horsepower, speed and impeller are required?
· How should the mixer mount to your drum?
Answers to the first two questions are application or industry-specific whereas the answer to the third one depends upon the style of drum being used, i.e. open or closed top, bung-entering, etc.
Paint, Coatings and Sealants
Industrial grade drum mixers are a great option for the paint, coatings and sealants industries. Drum mixers provide homogeneity to produce reliable color and consistency. Variable speed models give the operator increased process flexibility to process a wider range of product properties. Speed can be adjusted for higher agitation or reduced for gentler motion and reduced shearing of the materials.
Electric models such as the 1 HP DL1-V or the 4 HP DL4-A air-powered model are both great options for mixing industrial grade products.
Sanitary, Pharmaceutical, Food and Beverage, Cosmetic
Drum lid mixers can be well-suited for sanitary industries such as pharmaceutical and food and beverage when constructed of appropriate materials and equipped with mechanical or lip seals, polished impellers and other features as required. Drum mixers for these industries are almost always customized to meet the customer's specific needs. Contact one of our engineers for assistance.
Chemical and Petroleum
Drum mixers are a great option for chemicals and petroleum products. They have the safety advantage of closed container operation, can be air-powered or equipped with explosion proof electric motors for use with flammable materials and are constructed from corrosion-resistant 316 stainless steel wetted components. Standard drum lid mixers can be optionally provided with stainless steel lids as an upgrade.
Electric motor models like our 1 HP DLG-1E or air-powered options like the 4 HP DLG-4A are popular, rugged models built to withstand harsh industrial use.
In addition to the standard 55-gallon drum mixer, INDCO also offers mixers for smaller vessels such as 5-gallon pails and more with many different impeller types for low to high-viscosity liquids.
When it comes to drum mixers, INDCO provides unparalleled quality with unparalleled care. To talk to a customer service representative about which model is right for you, or work with one of our engineers, visit our contact page today or call us at 1-800-851-1049.