Meet Dianna Foster: INDCO Sales Representative
Dianna Foster is one of our terrific sales representatives here at INDCO. She is that friendly voice that greets you when you call us. Dianna will be celebrating 10 years at INDCO in January 2013 and has been a key part of our team making a difference for our customers.
During all the hours of hard work INDCO employees still manage to have fun around the office. Dianna recently reflected on one of the funniest days at the office,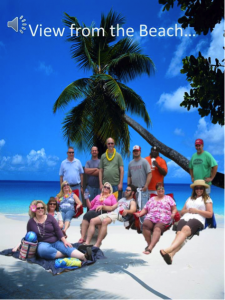 "While some of the employees were out of town for a trade show, the others 'stuck back at the office' took a group picture of themselves in sunglasses & beach chairs and posted their profiles on a beach setting. It was great. They sent their picture to those out of town. It looked like the whole office was at the beach relaxing and no one was running the show."
Dianna has had the opportunity to meet some terrific people over the phone. Some customers have some of the most unusual mixing requests. Dianna says the most unusual call she has had was to size a mixer for "fish guts", but there have been many more unexpected mixing applications.
Our sales team is a great group of people to work with. Everyone shares and learns from each other discussing customer needs and experiences. On the job training has always been available for our sales team and certification has been earned for customer service. Dianna takes the time to listen to her customers and goes the extra effort to be sure they get the right mixing equipment product when they need it.