INDCO's January 2015 Top Seller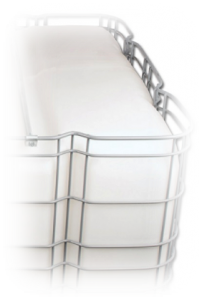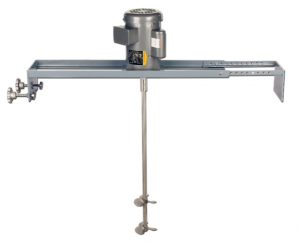 INDCO's top selling mixer to start out the 2015 year was the BT-11T bulk tank IBC mixer. INDCO offers a full range of mixers for 275 gallon and 330 gallon tote tanks, designed by our expert engineering team, that are versatile and ruggedly constructed.
The BT Series, our best-selling IBC tote mixer, is your most economical solution for mixing totes of material with light to medium viscosity. The 1 HP electric motor model is ready to plug into a standard outlet. The totally-enclosed fan cooled motor requires single phase 115/230 voltage. This electric model features a Baldor motor known for its quality and reliability. The 32" long mixing shaft attaches to a coupler and two 5" impellers with set screws. The bracket mount fits totes between 34" and 48" wide. All wetted parts are stainless steel for chemical resistance.
Package pricing is available when you bundle a mixer and container for your complete mixing needs. Customizations are also available to the mixer so contact our team for a quote at 800-682-1660. This product is backed by a 1 year warranty against defective materials and workmanship. All component parts of our products are covered by this warranty, except for normal wear items such as belts or impellers. For more information on our bulk tank mixers see our You Tube page here.