Aluminum 4" Diameter Propeller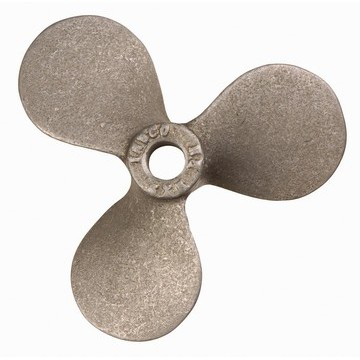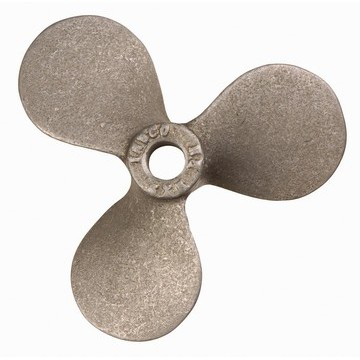 INDCO supplies a large selection of industrial marine style three-bladed propellers. The modified semi-elliptical design, developed from years of experience and research is considered the standard by which others are judged. These all-purpose propellers are used for mixing, blending, agitating and liquid movement of all kinds. October's top seller was the aluminum 4" diameter propeller.
Count on INDCO for the highest quality industrial propellers available. The 4" diameter 319 alloy aluminum 3-blade propeller is an economical, light-weight choice when resistance to corrosion is not critical. The square pitch left hand design produces downward fluid motion with clockwise rotation as viewed from above. A right hand model is also available. To understand more about left hand and right hand designs, view the YouTube video at http://www.youtube.com/watch?v=Qa1Y1vPop00.
The
aluminum propellers
are sand cast, roto tumbled and finish machined to tight tolerances. Dual set screws positioned ninety degrees apart securely fasten the propeller to your mixer shaft yet allow for adjustment in position. A variety of custom options such as keyways, clipping, cutting, pitch changes and metric bores or set screws are available.
Contact INDCO
for a quote. Hastelloy and 316L stainless steel propellers are also available.